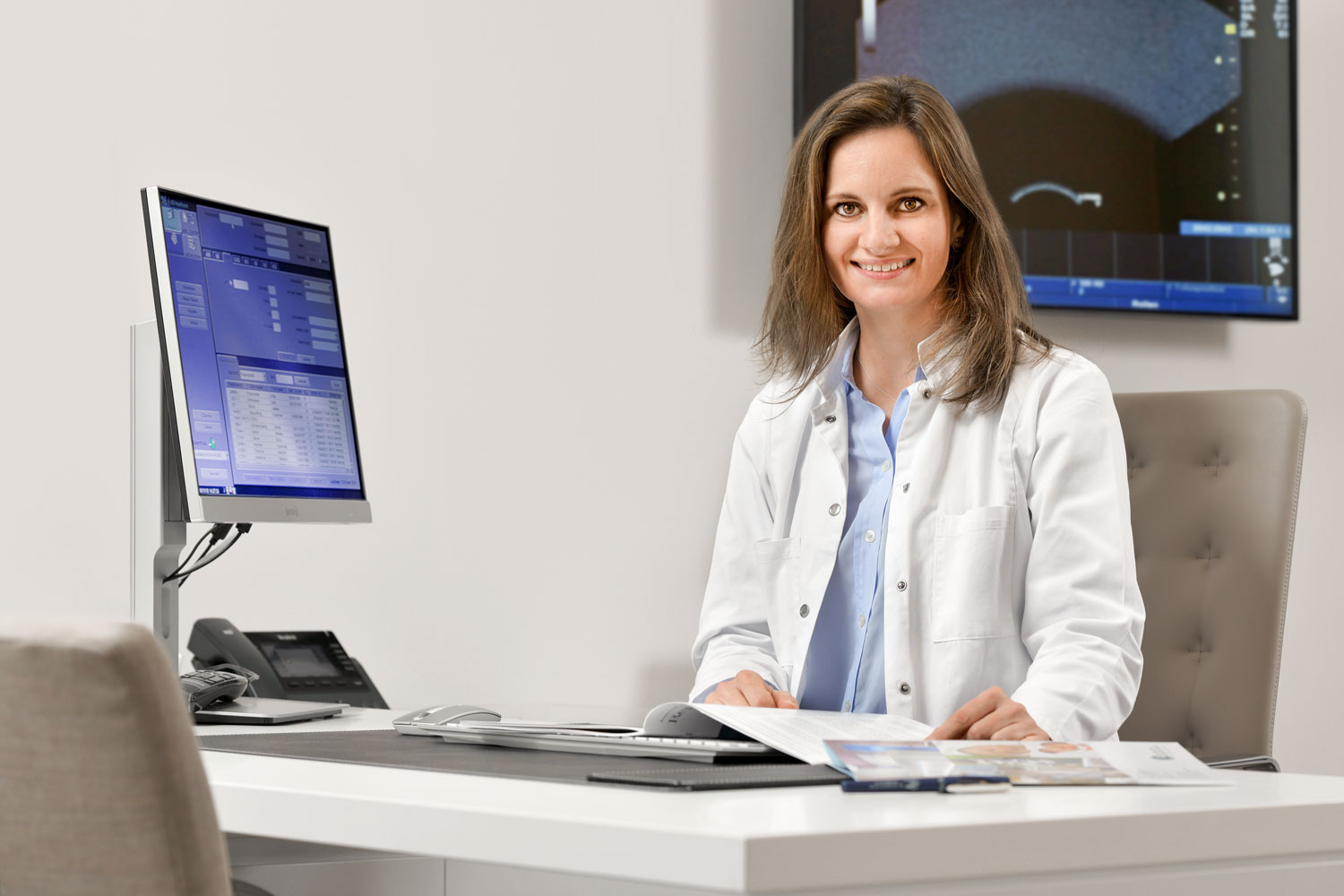 Differences between dosage forms
With low-dosage hormone stimulation therapy, the maturing of egg cells is often assisted as a first step (including by your gynaecologist), with the administration of clomifen tablets being prescribed and supervised. If this treatment is not sufficient, we often use so-called "pens" for the safety of our patients: these contain follicle-stimulating hormone (FSH), which is manufactured using a sophisticated process.
The treatment is generally begun shortly after the start of menstrual bleeding, as the ovarian follicles have not matured at this stage and the drugs administered can have optimal effect. If one or two ovarian follicles have developed mid-cycle that we presume to be viable egg cells, we can further improve the situation by administering an injection to assist ovulation - also in combination with intrauterine insemination (IUI). In addition, progesterone can also be given in the second phase of the cycle after ovulation.